尊敬的图瑞・斯特博格主席、埃罗・帕库拉总裁:
Dear Chairman Tuure Stenberg, Mr. Eero Pekkola:
我非常高兴收到您们的来信。
I am so pleased to receive your letter.
首先非常感谢您们,此次中国城镇供热协会与芬兰能源俱乐部共同举办的"中芬能源日暨2017 中国供暖及清洁供暖论坛" 非常圆满和成功,这与贵方的鼎力支持是分不开的。
First of all, thank you very much for the strong and indispensable support for the successfully held of "Sino-Finnish Energy Day–China Heating Exhibition & Clean Heating Forum" by China District Heating Association and Finnish energy club together.
在这次短暂的会晤期间,来自全国各地供热公司和高校的高管、专家和学者共聚一堂,共同探讨和研究绿色智能供热的新理念,集中供热与制冷领域的新技术和综合解决方案等,双方都收获颇丰。
During the forum, senior manager, experts and scholars of heating companies and universities from all over the country come together, to discuss and research the new idea of green smart heating, new technologies and integrated solutions for central heating and cooling, and both gain quite abundant.
我相信这仅是我们在两国总统会面后,双方开展能源领域交流合作的开始,未来我们将继续开展更多有意义地、有利于环保的学术探讨和项目合作,也希望在我们双方的努力下,中芬合作示范项目早日成功实施,同心协力共同实现全球清洁供热的宏伟目标。
I believe that this is only the start of our exchange and cooperation in energy fields after the presidents meeting from our two countries, we will continue to engage in more meaningfully, environmentally friendly academic study and project cooperation in the future. I hope that under our efforts of both sides, Sino-Finnish demonstration project will successfully implementation at an early date, and make concerted efforts to achieve the grand goal of global clean heating .
衷心祝愿我们之间合作愉快,愿我们友谊长存。
We wish a happy cooperation between us and everlasting friendship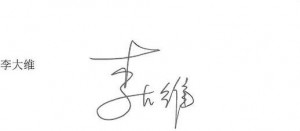 中国城镇供热协会主席,热力集团董事长
Li Dawei
Chairman of China District Heating Association
Board of Chairman of Beijing District Heating Group